---
The 6:33 Penn Station to Babylon train has left, and you just missed it. Did you know you can take the 6:35 Hicksville train and catch up with it at Jamaica?

You're downtown, and want to get back to Long Island. Do you take the subway up to Penn Station, or over to Atlantic Terminal?

I often take the Long-Island Railroad, but I live near the end of a branch, and there are occasional express trains that skip my stop. Does it ever make sense to take the express train and double back? I set out to answer that and wrote a full-fledged trip-finding app for the LIRR, NYC Subway, and Metro-North in the process. Download the free Windows version now!

I have also developed a version for Windows Phone. All calculations are performed on the device, so it works without a data connection, even when you are in the subway. Windows Phone version in Windows Marketplace (beta registration required). It is currently in beta; please send an email if you are interested in trying the beta version for Windows Phone.
---
---
Additional screenshots
Subway <-> LIRR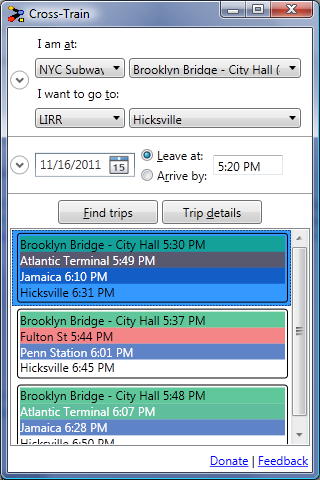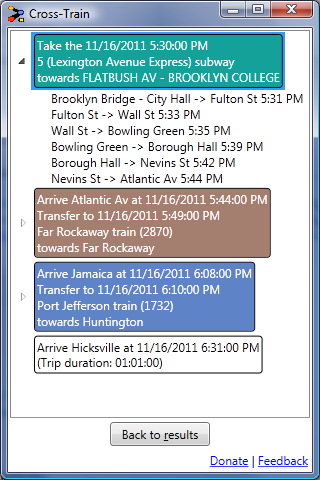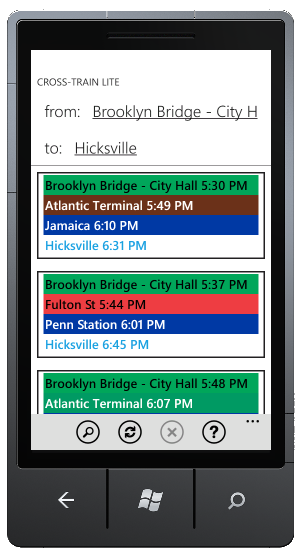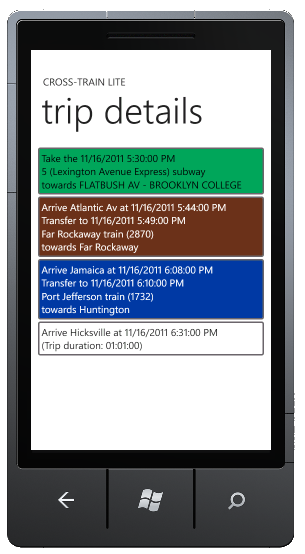 ---